SUMMER CAMP AT EASTHAMPTON, MASSACHUSETTS
Williston Northampton School, is located in the City of Easthampton about 180 km from the City of Boston.
The Summer Camp is fundamentally oriented to the practice of sports activity, with the practice of 4 sports: Football, Basketball, Tennis and Golf. It has 7 soccer fields, 7 tennis courts, 2 basketball courts and 2 golf courses.
60% of those attending this camp are of United States nationality and the rest of different nationalities.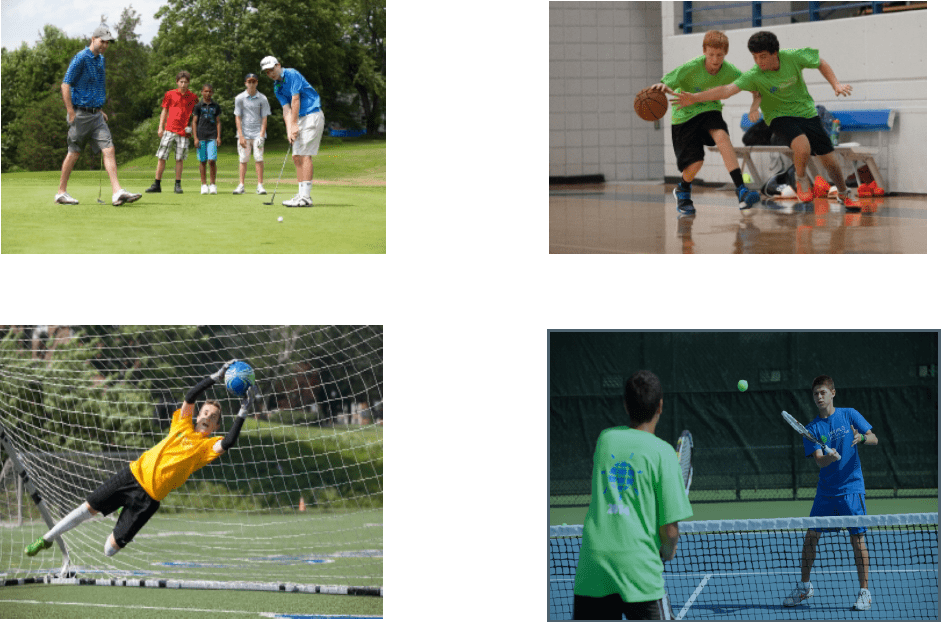 TEACHING
Every day in the early hours of the morning, 2.5 hours of optional English classes are held.
The students are organized according to the level of English they have.

Activities
Each day the students can be oriented to a particular sport, or to the practice of the 4 sports outlined. All sports are directed by professional trainers, of American nationality. After dinner, there will be activities within the Campus, Barbecues, Casino Night, Discotheque, Festivals …
During the weekend, there will be an excursion to Six Flags.

ACCOMMODATION
The campus has all the services for the comfortable stay of the student. The rooms are double or triple mostly, shared bathroom and facilities for laundry.

Facilities
12 tennis courts
7 grass soccer fields
1 indoor soccer field
2 basketball courts
3 areas for golf practice and two practice booths.
Indoor pool.
1 gym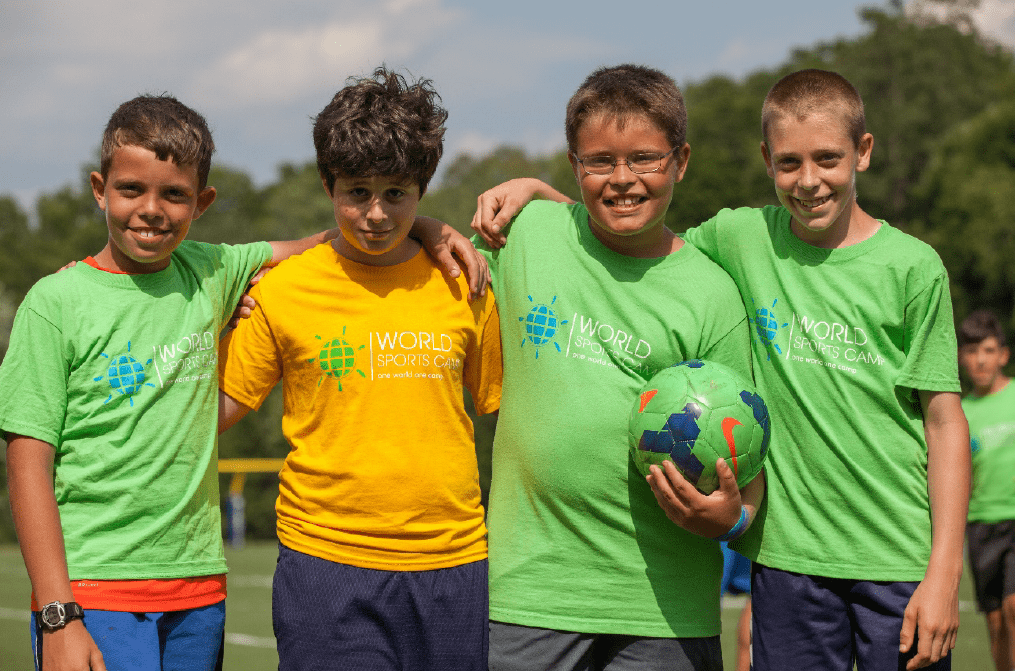 MEALS
Meals will be served on campus, consisting of three meals, buffet style, breakfast, lunch and dinner, with a variety of foods suitable for sports.

Includes:
– 25 hours of English classes, with material included
– Teaching and practice (5 hours daily), of sports activities (Golf, Tennis, Football and Basketball)
– Evening activities after dinner until 10 o'clock at night.
– Excursion to Six Flags (amusement park) during a day of the weekend.
– Campus T-shirt.
– Transfer from the Boston airport to the Campus.
– Medical service.
– Nursing service and doctor on campus.
– E & E backpack.
– Visa.
– School companion (without flights).
IT DOES NOT INCLUDE:
– Flights to Boston airport.
– Pocket money.
In this link you can start the process of registration for the camp in Massachusetts and for any of our programs.