CAMP WATERFORD (IRELAND)
JULY 2.022.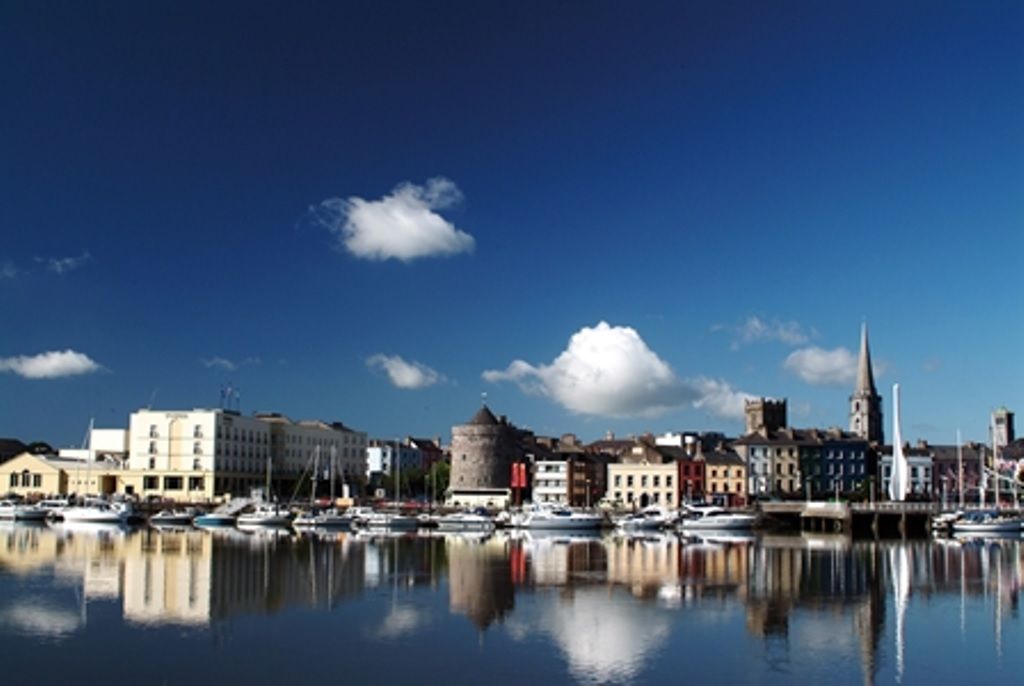 Waterford is historically the capital of County Waterford in Ireland, although today the city has a separate administration from that of the county, with the latter having its seat in Dungarvan. It is part of the province of Munster. Waterford was the first city in Ireland founded by the Vikings in 914.
Program objectives
We focus heavily on building confidence in English communications:
Expanding the vocabulary.
Make the learning experience interesting and stimulating (motivation).
Provide learning activities appropriate to their age and ability.
Interactive teaching, lots of student participation.
Introduction to Irish culture and lifestyle.
This is part of their school holidays, so we try to make sure they have a lot of fun.
Ensure student safety.
Logistics
No class size will exceed 15 students.
The age of the students ranges between 11 and 16 years.
Classes are located on WIT's College Street campus.
Classes take place between 9.15 and 13.00 from Monday to Friday. (16 hours per week).
All classrooms are equipped with a computer and data projector.
Students are divided into 4 levels.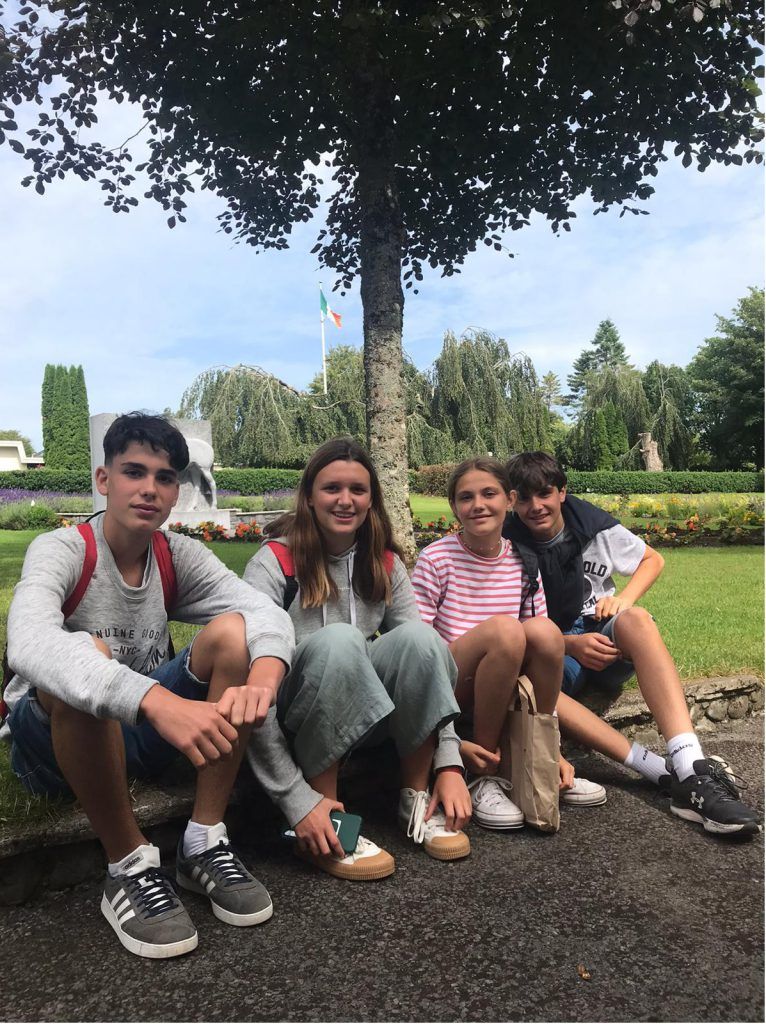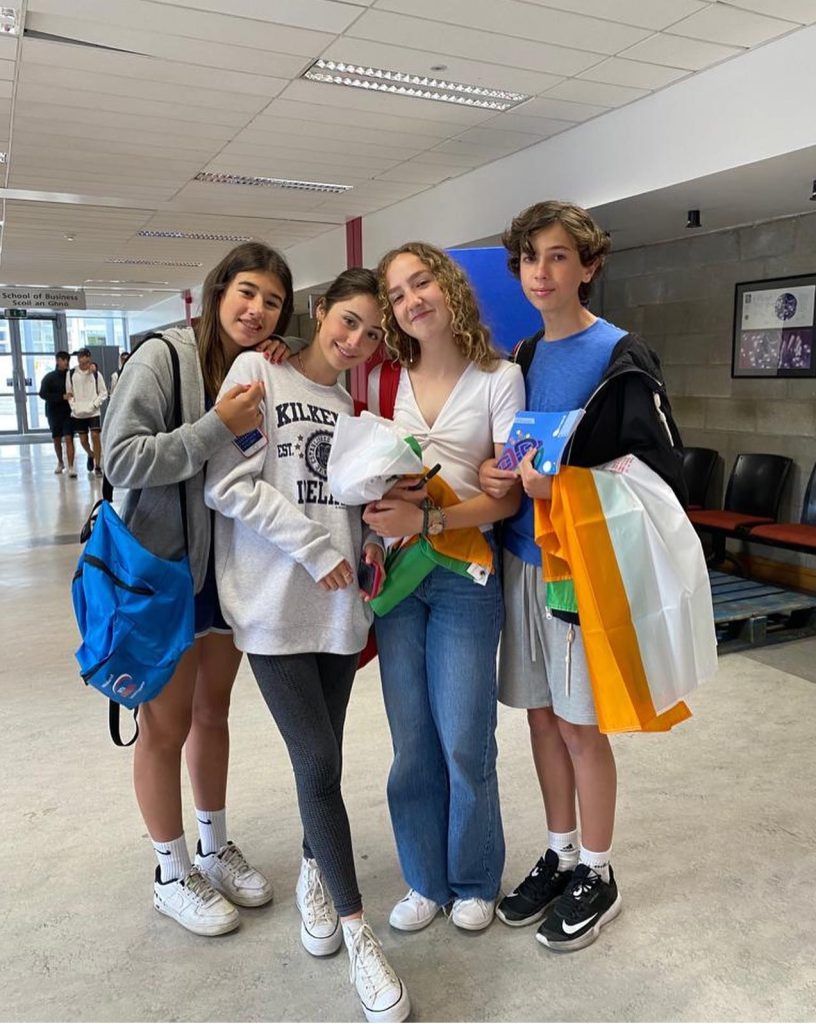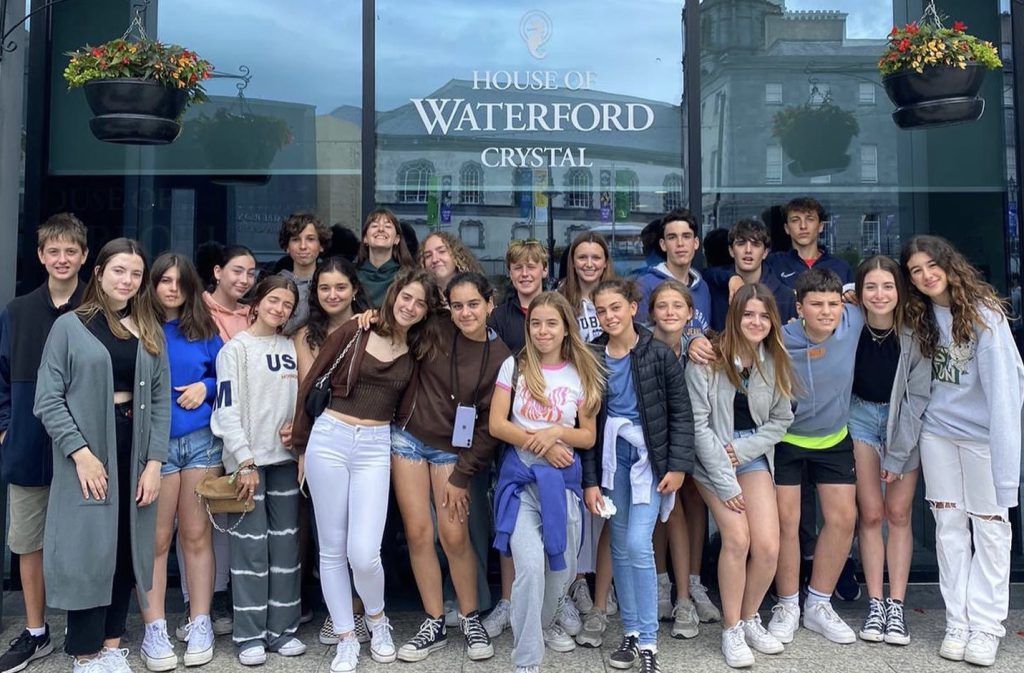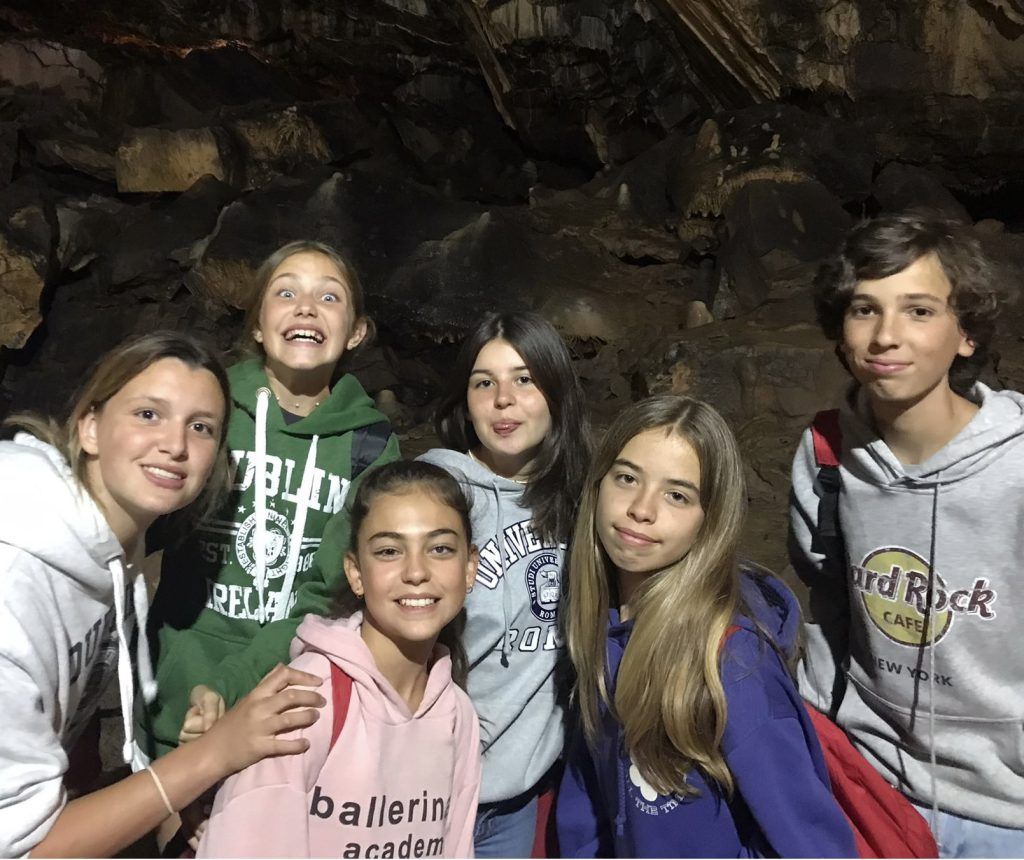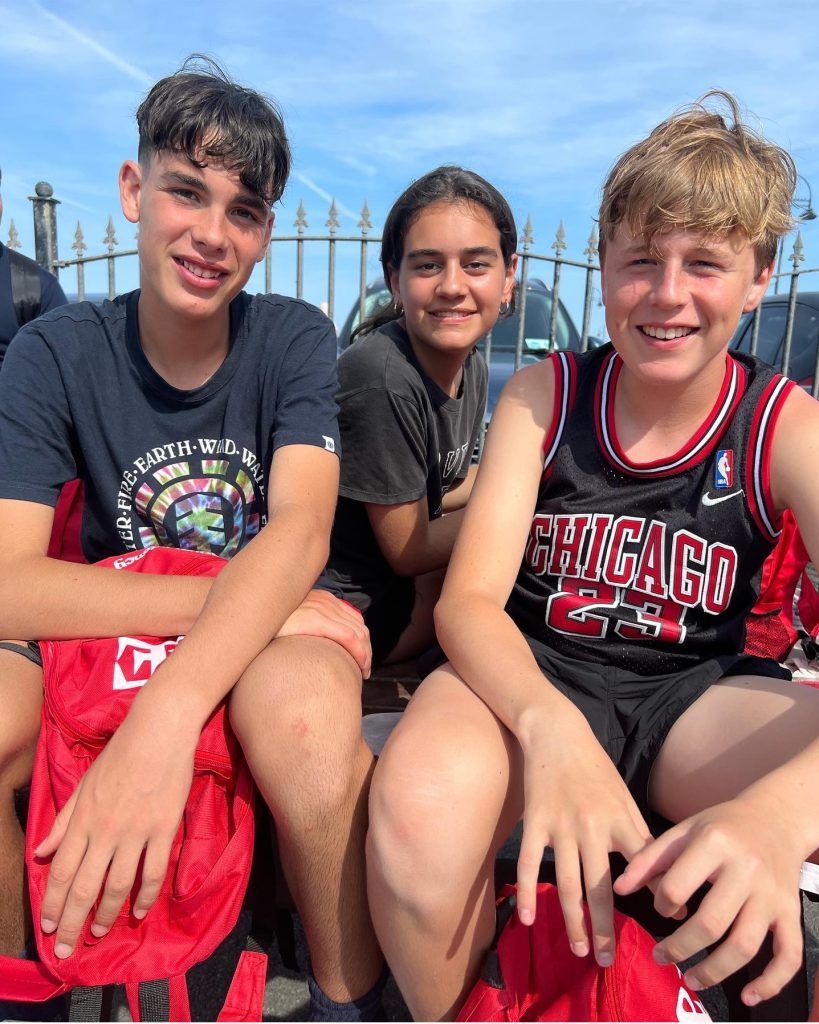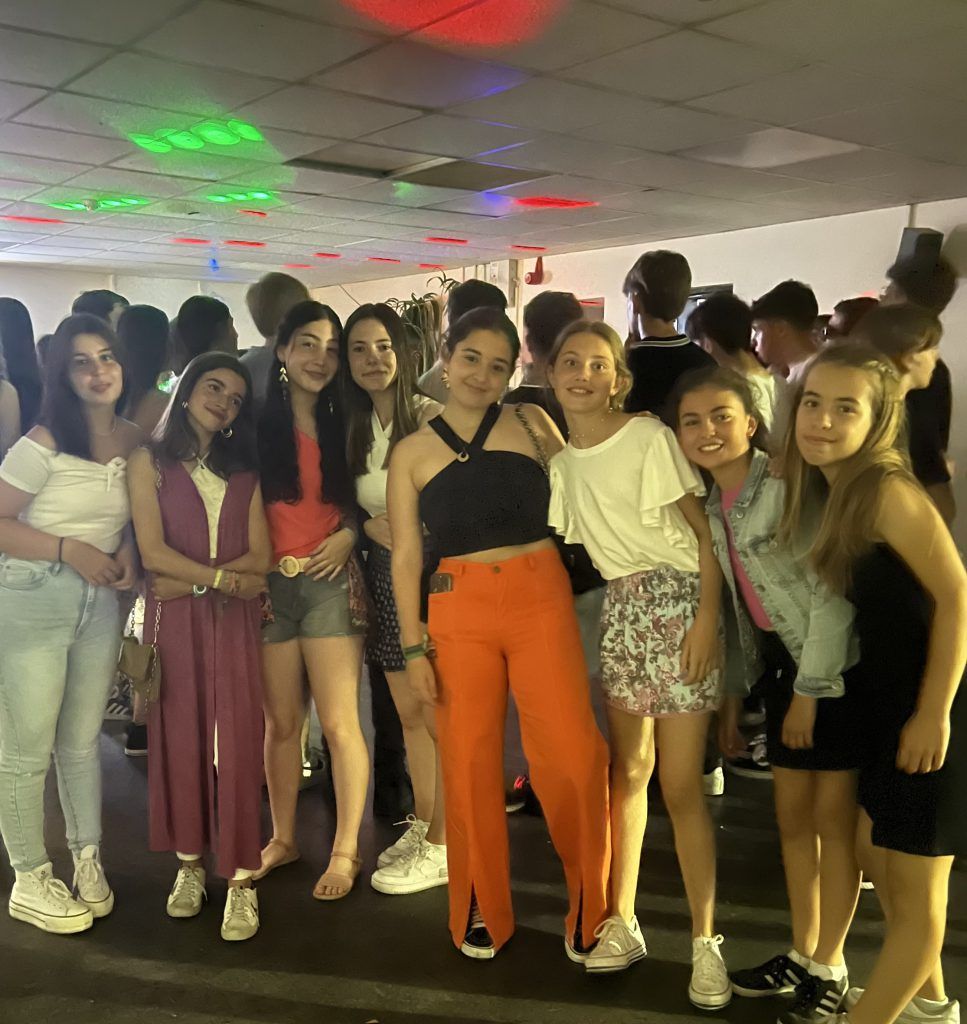 INCLUDES
-Three weeks in full board (bed and breakfast, lunch and dinner) in residence.
-English classes 16 hours per week.
-Complete program of activities and social activities that include tickets, private transportation, etc.)
-Accompaniment on the flight from Madrid Round trip (on the indicated dates).
-Liability and medical insurance.
-Private transfer from the airport to waterford round trip (as long as you travel with the group)
-Hand towels and bath towels provided on arrival and replaced once a week.
-Books and use of computers.
-Activities in the afternoons and evenings.
– Tour of Ireland.
-E&E backpack.
-Monitor included E&E.
DOES NOT INCLUDE
-Flights.
-Pocket money
TWO-WEEK EXAMPLE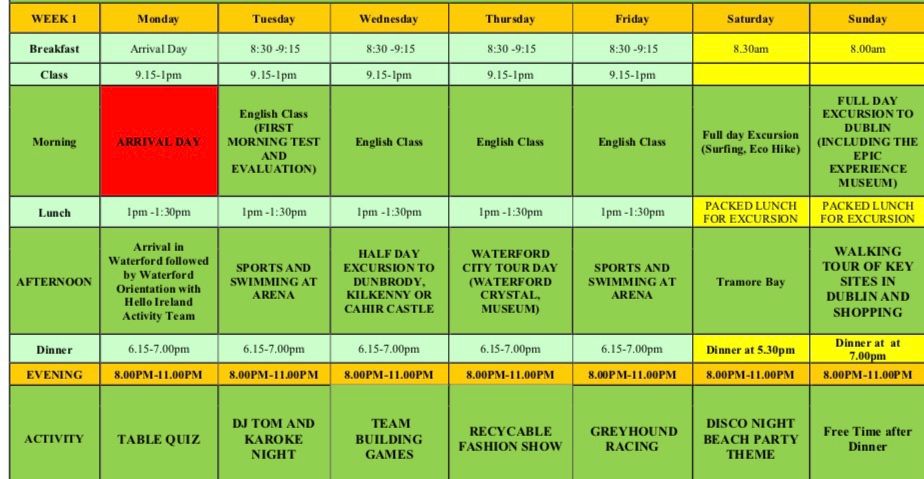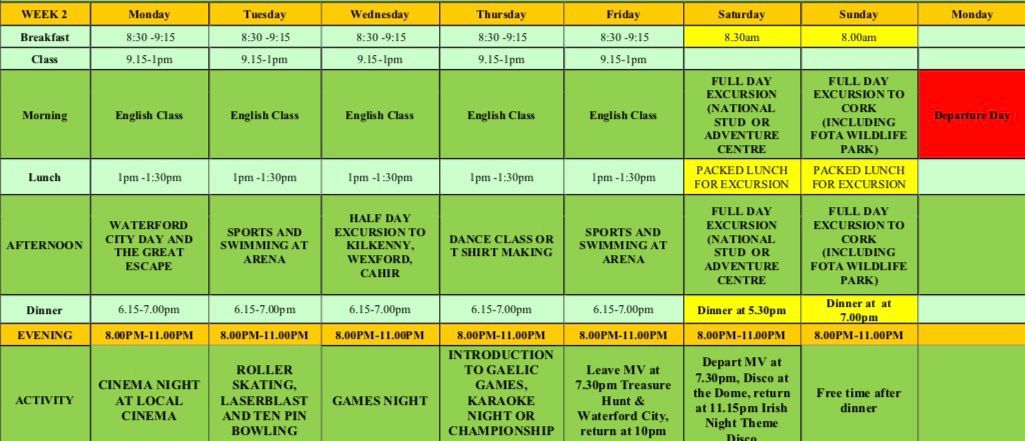 In this link you can start the registration process for Camp Waterford, as well as for any of our programs.